The Bernard and Mary Berenson Digital Archive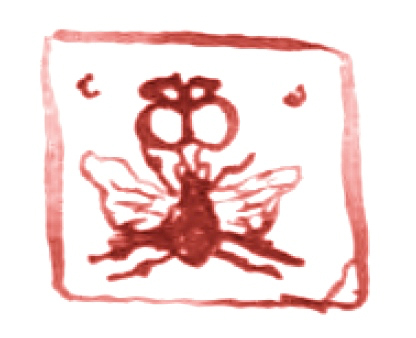 The Berenson Digital Archive includes the letters, diaries and unpublished papers and notebooks of Bernard Berenson and of his companion and wife Mary Whitall Smith, which date from before the year 1918.
Bernhard's formative years are illuminated by the notebooks and diaries he kept while a student at Boston Latin School (1881-1882), Boston University (1883-1884) and Harvard College (1884-1887) as well as various letters and unpublished articles which he wrote as he began to study paintings in Europe (1887-1893).
The 239 letters Bernhard sent to his sister Senda from 1887 to 1900 constitute the unique testimony to his first years in Europe.
The appointment books which Mary kept from January 1890 to June 1891 document in detail the beginning of her relation with Bernhard. (Lilly Library, Indiana University).
The hundreds of letters which Bernhard and Mary exchanged during the years 1891-1914 provide detailed information on their aim to become connoisseurs.
The diaries of Mary Berenson for 1891-1909 were transcribed in 2015 and include nearly 2,000 entries; the index of personal names runs to 35 pages.
Mary's letters to her mother and daughters, sent almost daily from 1891 (Lilly Library, Indiana University), and her weekly letters to Bernhard's mother Judith and to his sister Elizabeth (Houghton Library, Harvard University) illuminate social and cultural life before the end of La belle époque in ways which cannot be recovered from other sources.
Important for art historians are the 409 letters and postcards sent to Salomon Reinach by Bernhard and Mary from 1891 to 1910 (Bibliothèque municipale, Aix-enProvence). The letters to Reinach supply detailed information about attributions and how Bernhard developed his expertise as a connoisseur. Reading them we can watch Bernhard conceive an idea for an article and see how he then wrote and had each of his early articles translated into French by Reinach and then published in the Gazette des Beaux Arts. One can argue that Reinach was primarily responsible for creating Bernhard's reputation. The letters to Reinach also allow us to trace Mary Berenson's role as her future husband's business manager.
Invaluable are their 149 letters (1894–1910; Girton College Cambridge) to Eugénie Sellers and the 66 letters (1890–1910; British Library) to 'Michael Field' (Katharine Bradley and Edith Cooper).
To access the Berenson Digital Archive send a message to michael.gorman@unimi.it